WordPress, Gutenberg & your e-commerce site
What is Gutenberg?
If you haven't heard, Gutenberg is the most significant major update to WordPress since its original release, and it will be a noteworthy moment for all e-commerce owners. Both standard e-commerce sites and high-risk sites like those selling vape, cigar, or tactical items online need to be prepared. It's the first in a line of three major updates coming to WordPress. The developer's goal is to keep WordPress as the number one content management system online today (not to mention maintain it's open-source architecture).
Gutenberg specifically introduces something called the block system to your content editor. Instead of having all the tools and extra's riddled all over the page, as all WordPress users are well aware of, the editor simplifies the layout and provides ample space for content creation. Now all of your content lives in blocks. If you want to write a paragraph, select that block and start typing. Want to add an image? Select that block and either upload a new picture or pull one from your content library. Impressively, there are even blocks for quotes, headings, widgets, multiple columns, and more. It might take some getting used to when it arrives, but once you get the hang of it, you may find you like the new layout a lot. One standard issue many people complain about with WordPress is the difficulty navigating all the various options and settings; Gutenberg is an elegant and robust solution.
Where are the settings in Gutenberg?
Speaking of settings, are you wondering where all the tools and options have gone? Worry not, because there is a convenient little cog in the upper right corner of the page to give you easy access to all the familiar WordPress features. Toggle the sprocket open or closed as you wish. If you like having that right-hand column, you can still have it, or you can close it to have fewer distractions on your screen.
How does Gutenberg affect plugins and developers?
Unfortunately, due to the nature of the overhaul, Gutenberg will not be compatible with many older plugins that are related to content editing or formatting. That means that developers will have to adapt their plugins to keep them working, and you will need to update those plugins accordingly, which isn't as big of a deal as it may seem. While there will be a drop in the number of compatible plugins (as some older plugins no longer have developers to update it), there has also been a significant effort on behalf of WordPress to work with as many developers as possible. Those developers are also helping WordPress beta test and improve the overhaul itself.
Additionally, with the new block format, developers can add new blocks or add style and formatting of the layout in specific sections, which will prove to be a great feature. For example, if you are unsatisfied with the font or spacing of the quote block, you can install a third-party app that adds more variety to the options, making WordPress even more versatile than it already was.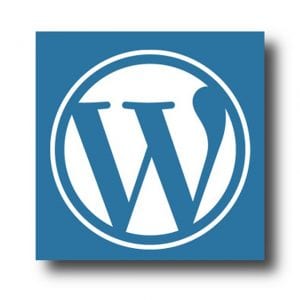 Payment gateway changes from Gutenberg
As far as we can tell there will be no changes or interference with any payment gateway settings or plugins from Gutenberg, but it's important to pay attention for as we mentioned, this is the first of three major updates coming to WordPress. We expect all plug-ins will need to adapt to the new content interface and we all need to keep an eye on our websites while these changes take place.
When is Gutenberg coming?
Gutenberg is available right now for download to the plugins section of your WordPress site, should you choose to start getting used to it. You can test it and play around with the new blocks and options, and then reset your website back to what it was before reasonably easily.
It will be released as a WordPress update at some point soon. The expectation was it would make its debut in the first half of 2018, but as it's already June don't be surprised if it takes a lot longer. We wouldn't want WordPress to rush things and mess up all our websites, would we?  By the time they are ready most of our favorite plugins will be as well, so there is minimal loss of functionality.
Prepare your WooCommerce web-store
It might sound like there's not a lot to do yet until Gutenberg is released, but this is not so. If you, like so many of our payment gateway clients, run a high-risk WooCommerce store, you can test their new product block for Gutenberg. Get a head start on the competition by becoming familiar with the new tool. When Gutenberg come out, the product block will already be integrated into the WooCommerce core program, so you should have no trouble getting your website up to date.
You can install a product block plugin for the Gutenberg plugin right now on your WordPress site. Be aware that as it's still in testing. Some features and functions might be touchy or just won't work. Don't be afraid to voice your opinion after playing around. Both WordPress and all developers working on Gutenberg integration are eager to hear people's thoughts and issues, so let 'em hear it! Learn more about WooCommerce and the work they are doing to prepare for Gutenberg.