Easy setup vape and e-juice payment gateways
We set up online merchants with the ability to accept payments for vaping supplies, e-juice, vitamin vape pens, mods, nicotine vape pens, batteries, and supplies with vape friendly Authorize.Net, NMI, or eProcessing Network payment gateways. We will align you with a no-reserve, vetted, merchant account processor that appreciates your business.
A wide variety of shopping cart integrations for vape websites
As an A+ rated, Better Business Bureau accredited business we will also assist you, one on one, with the integration of a payment gateway and a recommended merchant account into your shopping cart. Whether it be a vape friendly solution for WooCommerce, an e-cig payment gateway for Shopify, help with your Wix site, or assistance with any one of the hundreds of other popular carts out there like BigCommerce – we will help you get up and running with personal support, at no additional charge. We are paid directly by providers and partners, not you. Working with us, and getting our one on one help, can save you money.
Contact us anytime to get started, or keep reading below to learn more.
Are you an e-cig or vaporizer merchant looking for a payment gateway and processing solution?
We can quickly assist you in obtaining a payment gateway and recommend a merchant account for your business. Our suggested solutions offer quick, simple registration and integration. If you have been doing some research, you may have learned that as of January 2017, all vape merchants are required to register with a bank card association as a "tobacco" merchant even if they do not sell tobacco in any way. One thing you may not know is that this only applies to one card type. Depending on your needs we have no registration fee options that are terrific for small sites and start-ups. Contact us anytime using the form above to go over the possibilities with absolutely no obligation. We are always happy to help.
If you do sell a tobacco product, like premium cigars or loose tobacco, please read more about selling cigars online here. We can help guide you through this process and simplify it by aligning you with providers that have removed some unnecessary requirements and work with you at each step as a partner.
Please note, glass pipe, grinder, MMJ packaging and paraphernalia merchants have slightly different needs and different solutions, if you are in this market, please click here to learn more.
If you are a developer with a vape client in need of help, please visit our "Payment Gateway Help Just For Web Developers" page.
Fast approval, no reserve, vape merchant account recommendations
To ensure that there are no adverse impacts to your cash flow we will work to assist you with obtaining a "no reserve" processing gateway combo; even if you are a startup.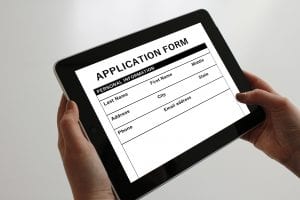 Payment gateway integration
Along with our tested, vetted, stable, vape friendly merchant account recommendations our suite of gateway options allows the absolute vast majority of vape merchants to integrate with the software or cart they choose, regardless of that cart's internal or "preferred" processing or gateway restrictions.
We help manage the entire process for our merchants from start to finish and make sure they are up and running, integrated, and selling with solutions that work for them.  Our variety of solutions make it easier than ever for vape and e-liquid merchants to integrate with hundreds of carts and software packages. Our preferred gateway providers and merchant account recommendations not only allow online vape merchants and do not consider them a prohibited category, they appreciate the business!
The online payment gateways we offer to e-cigarette merchants not only allow them to accept credit cards online, but they also do so in a user-friendly manner.
We have options to integrate with nearly every major shopping cart or development system out there, ASecureCart, Shopify, osCommerce, BigCommerce, CubeCart, Joomla, WordPress, Zen Cart, Magento, WooCommerce, PrestaShop, Wix, and hundreds more. You name it, and we can probably help!
By providing added service and one on one dedicated  "concierge set up support" for the vape market, we strive to service an industry that often feels shunned or under-served. Please call or email us anytime, we are always happy to help answer questions. We enjoy assisting start-ups, as well as established merchants. If you are new to selling electronic cigarettes online, you should read our "State laws for Internet e-cigarette sales" and seek legal advice as well.
Remember, our preferred merchant processors understand how high rates and high reserves affect business, and they happily work with online start-ups as well. Our partners can even personally walk new merchants through every step of the payment gateway set-up process. Electronic cigarette retailers and e-commerce merchants will receive respectful, personalized, one on one concierge-level support whether they are setting up a  template based Shopify store today, or have been in the business for years using a custom cart.  We will even assist live on the phone if needed when merchants like you set up their payment gateway and plug the required credentials into their shopping cart.
Let us help you get started. Contact us anytime to learn more.