High-risk e-commerce and GoDaddy
Many high-risk merchants – especially startups on a budget, like independently owned e-juice merchants or work from home FFL sites, are attracted to GoDaddy. It has an excellent reputation and is easy to use at a low cost. Making a website from scratch is no easy task, and finding cheap hosting is also getting harder and harder. As a result, GoDaddy can be a great fit, but you will need to know how to set up the payment gateway and back-end credit card processing correctly (don't worry, we can help).
Our experience with GoDaddy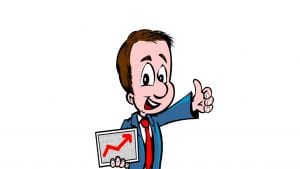 We like GoDaddy. We have referred business to them, and have helped their clients take advantage of the company's vast array of products and features. Unfortunately, like most shopping cart software suites that offer in-house (or closely referred) payment processing, GoDaddy has never had – as far as we know – an "out of the box" solution for high-risk merchants. Their processing solutions, like most, do not allow for many common high-risk product types. This is not a problem, because that's what we do, and we love it. We help high-risk merchants find payment gateways, software, chargeback mitigation, and processing solutions that work with their shopping cart of choice, even if that cart's preferred partners do not work in their industry.
Why GoDaddy?
GoDaddy is a popular and useful choice when starting a website or for simple hosting needs. Many website owners are happy to find that, when done correctly, using their Quick Shopping Cart and a high-risk friendly payment gateway & merchant account combo, they are a decent low-cost option for high-risk e-commerce sales too.
The website you build is usually free with hosting from GoDaddy, and it's relatively simple to set up your GoDaddy web-store with Authorize.Net. Unlike other payment gateways like PayPal or Stripe, Authorize.Net allows you to charge credit cards for product categories that are commonly prohibited. It is one of our preferred high-risk payment gateways.
High-risk is easier with GoDaddy than ever before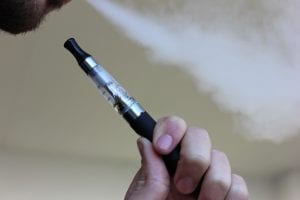 Up until the last few years we have had some real challenges with assisting high-risk clients in getting set up and accepting credit cards on their GoDaddy sites. This was the case years ago because GoDaddy's preferred processing did not allow common high-risk product types like electronic cigarettes and FFL dealers, and they did not offer any 3rd party options (like the options we recommend).
Happily, we found a fix for this problem. Our high-risk clients could sell and process their wares based on the helpful information we relayed from an inside contact in the GoDaddy sales department. This information made it possible for us to enable our clients to prosper when using the GoDaddy site builder. It seemed to us that the only real difference at the time was that accepting credit card payments for high-risk products required the merchant to use a 3rd party gateway processing combo like our Authorize.Net solution. This also meant that the merchant was expected to do most of the site building themselves, compared to the more one on one assistance GoDaddy otherwise provided. At the end of the day, it was an excellent solution for merchants who had made a time commitment with GoDaddy while looking to sell high-risk items.
More on high-risk and GoDaddy Quick Shopping Cart
Quick Shopping Cart is a crowd favorite as it has a handy drop-down menu, which integrates well with Authorize.Net. Considering Authorize.Net's excellent track record of working with high-risk businesses it is one of our preferred payment gateways for high-risk e-commerce. Although GoDaddy currently only supports self-built GoDaddy sites for some high-risk verticals, like the e-cig industry, there are no high-risk category restrictions on what legal products can and cannot be sold through the storefronts. This feature makes them an affordable option for merchants who are looking for the ease of the GoDaddy Site Builder and the high-risk friendliness of the Authorize.net payment gateway.
The Quick Shopping Cart offers merchants a way to sell their products online by providing a host of features:
Shopping cart
Order management tools
Inventory management tools
Payment gateway integration
Customizable responsive web templates
The Quick Cart allows for merchants to have a great deal more freedom in creating their storefronts without needing any prior programming knowledge. GoDaddy hosting comes with a vast array of features, like:
Real-time shipping quotes
Inventory tracking
Order notifications
Fraud management tools.
Considering this wide range of features that come with GoDaddy and their Quick Shopping Cart, it's no wonder it is as popular as it is.
Need payment advice? Contact us for help
It's important to mention that based on your industry (online cigar, FFL, vape, etc.) we will recommend a different processor to be connected to the Authorize.Net gateway. Contact us first before getting too far down the line with this process.
Using the Quick Shopping Cart app and an appropriate merchant account (we will recommend one that suits your needs) you can get connected to Authorize.Net and start selling profitable products like vaping and e-cig products, premium cigars, glass pipes, and more. Remember to know the local, state and federal laws regarding the sales of regulated merchandise. You can learn more about the GoDaddy Quick Shopping Cart here before you decide if it's the right fit for you.
Feel free to contact us with any questions you may have or if you would like some recommendations with no obligations to sign up or pay for anything!
Contact us using the form below to start selling on GoDaddy right away.