How to sell high-risk products with Wix & Authorize.Net
Website owners in the e-juice, premium cigar, FFL, legal CBD oil, or other high-risk industries, often spend more time than other merchant types selecting a platform when building their e-commerce store. This is usually due to the credit card processing limitations of many online, hosted site builders. In the last year we have had a number of happy folks mention they are using Wix site builders to promote and design their sites, so we decided to pass on some info that could help a high-risk merchant thinking of choosing Wix.
Why are high-risk merchants choosing Wix?
Wix is an increasingly popular website platform that's easy to use and very customizable for your style and business type. With multiple pricing plans, including a free plan, it's a great option for start-up e-commerce businesses that want to get serious in their market.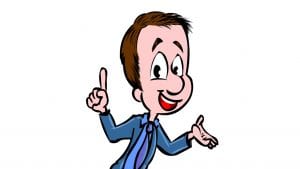 Did you know that we can easily assist high-risk merchants with setting up their Wix site to accept payments using one of our vetted and tested high-risk merchant account recommendations? We have found that Wix is especially popular with designers, consultants, and those in the vape and e-liquid business and the online FFL industry (basically any small businesses concerned with their image!). We are getting a lot of positive feedback on the number of templates available – at the moment there are literally hundreds focusing on everything from veterinarians to attorneys and internet marketers. We've also heard some great things about their help feature. Overall, we're confident that almost any business can utilize their platform.
Wix Features
Wix comes with many of the standard features you would expect from a standard website building platform, and it also has some incredibly useful features for e-commerce marketers and online businesses like SaaS. As mentioned above, Wix is great for any business that wants to ensure their website and overall image are visually outstanding and promote a professional or up-scaled appearance. Wix also comes with multiple pricing plans. It offers a free standard option, as well as five premium plans ranging from $5 to $25 per month. This makes Wix a highly affordable fit for businesses of any size. Some of the more exceptional features include a built-in SEO wizard that helps you maximize your website's visibility and search ranking. It also includes a dedicated widget/page for booking and business services. This gives customers an easy method of signing up for your services or setting up a meeting. The additional mobile-friendly interface gives you easy access to admin functions on your mobile device, allowing you to update and modify on the go. Wix is also compatible with some great third-party apps and features which can expand the functionality of your website significantly. There are plenty of easy ways to keep your website active and useful, such as connecting calendars and social media accounts.
Wix and high-risk e-commerce
One of Wix's best features is its ability to connect with a specially set up high-risk Authorize.Net  payment gateway, which happens to be one of our preferred payment gateways. If your business includes any type of product category labeled "high-risk" then you may find it impossible to connect to standard payment gateways. There are many reasons why a business may fall under the "high-risk" category. The three most common being chargebacks, legal regulations, and fraud prevention. Fortunately, we have extensive expertise in setting up businesses with high-risk payment gateways and recommending suitable merchant accounts to allow businesses like yours to charge the number one payment method in the world; credit cards.
Making sure you have an appropriate, protected, merchant account that is properly managed is crucial when we set you up with Authorize.Net. Not only is Authorize.Net a popular and secure payment gateway, it's also easy to integrate, especially with us guiding you through the process.
How to integrate Authorize.Net with Wix, step by step
All you need to do is go to the Wix editor page, select your product gallery, and click on "manage store" via the property panel. Once you are in the store manager area select the Payment and Currency tab and choose Authorize.Net as the "method".  Now, all you need to do is enter your AP Login, Transaction Key, email address (which should be the one on file with Authorize.Net) and hit save. Finally, select the currency and weight settings that are accurate for your locale, and that is pretty much it.
If you have any questions about how to generate an API login and transaction key or would like help setting up your high-risk business to accept payments within Wix, feel free to reach out using the contact form at the bottom of this page and we will get right back to you with the answers you need.
Integrating Authorize.Net with Wix is a very simple and straightforward process. We have laid out the basic steps above but since these could change feel free to contact us using the form below if you have questions or visit the Wix support page.
Need a high-risk payment gateway for Wix?