High-risk payments in 2018: confusing, but not impossible
If you are like many high-risk merchants, changes in e-commerce and high-risk processing have made the process of making good decisions for your online business more of a challenge lately. These challenges are widespread, but they especially impact website owners selling electronic cigarettes, FFL to FFL sales, cigars, glassware, pipes, or any number of other restricted industries. "High-risk" is a general industry term within the world of credit card processing that basically means your products or services are not supported by all or most major payment gateway and merchant account providers.
High-risk merchant accounts for vape, tobacco, and pipes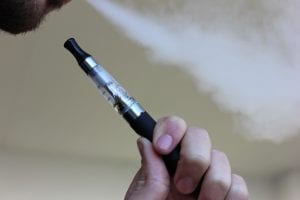 These days the high-risk e-commerce market is confusing and a bit convoluted. If you sell a high-risk product that is heavily regulated in one form or another, or you're in an industry that has a higher than average history of losses due to chargebacks or unpaid refunds, many banks, payment gateways, and merchant account companies are nervous about processing your transactions. That's when a high-risk service like us steps in. We specialize in recommending companies that are specially organized and developed to process your transactions. As we are paid by the providers, not you, we can often save you money while eliminating a ton of potential hassle. 
High-risk processing is not one size fits all
In terms of high-risk providers, there is an important distinction to keep in mind. Many of these companies only deal with certain types of high-risk merchants, and many focus on the Adult Entertainment Industry. This leaves out tobacco and premium cigars, pipes, bongs and glassware, vape and e-juice products, FFLs and more. High-risk products that are common in today's marketplace still have a bit of red tape to get through to be sold honestly and legally.
Fortunately, there are companies out there that accommodate pretty much all the legal high-risk markets you might be interested in. We can help you get started with no obligation or upfront cost. We know all the major players in the industry and we will put our experience to work for you. 
High-risk, CBD, NMI, and Shopify: some updates
Shopify and NMI
Shopify has recently been making some changes. It has come to our attention that Shopify will no longer allow new users to connect through an NMI payment gateway. Most users who currently have NMI gateways on their Shopify stores will be unaffected. However, it wouldn't surprise us to see Shopify start to push those users towards other payment gateway options eventually.
Shopify and CBD
We also recently learned that if you have a CBD e-store on Shopify, you should back up your store immediately, just in case. This is because Shopify has been shutting down a significant number of CBD merchant sites from its platform, though not all of them. If your CBD sales are legal, and you have sought qualified legal counsel, we suggest that you consider using an open platform like WordPress and WooCommerce. For nearly all other industry types though, Shopify is still an excellent solution. We are always impressed with the look and functionality of Shopify's platform.
Want to stay with Shopify? 
If you use Shopify, do not sell CBD and want to switch to another payment gateway for high-risk e-commerce, they are still very friendly with Authorize.Net. This platform is especially useful for cigar websites, who also need to have a properly set up merchant account on the back end with a specific setup for the Authorize.Net payment gateway to make sure that payments are correctly processed. This all sounds complicated, but we have extensive experience helping merchants like you get up and running smoothly and we offer quick, friendly advice at no obligation or cost to you. You can learn more about Shopify, Authorize.Net, and high-risk payments here.
Payment Gateways for high-risk merchants
We specialize in setting up preferred payment gateways for high-risk e-commerce merchants. We work with processors like Authorize.Net, NMI, ePN, and a select list of other payment gateways that will allow you to run high-risk transactions and charge credit cards like every other standard e-commerce merchant in the world.
It can be frustrating when trying to work around these issues without an expert at your side. It's also very easy to get something set up and working only to later be shut down for missing something or opening the wrong type of account. Cigar merchants, for example, must register before they can begin selling products. We will set you up with a one-on-one dedicated agent who will guide you through the process easily and efficiently.
E-commerce platforms and your business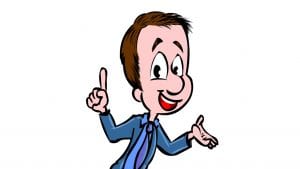 Now that you have an idea of what is needed for certain markets, you need to figure out which platform suits you, your business, and your product. Although Shopify has gone through some changes, it is still an excellent choice for many high-risk e-commerce merchants. As we've mentioned, WooCommerce is another great choice as it is an open source platform, as is BigCommerce. This means there are fewer restrictions, which a business like Shopify must enforce. Wix can be a great fit for many merchants new to technology, as can BigCommerce. Fortunately, we have experience working with many different platforms and can offer recommendations. You can take a look at our News/Tips page to find a platform that suits you. Alternatively, if you are already using a particular platform and are having trouble setting up your high-risk payment gateway, please feel free to contact us for assistance anytime. We are always happy to help.