Wix: FFL e-commerce tips & payment gateways
Wix is a well known, affordable website builder with a built-in shopping cart that FFL dealers can integrate with a 2A friendly payment gateway. While it might not be the first platform you think of when it comes to e-commerce, it is a great alternative and we have had terrific success helping FFL dealers accept payments on Wix, even though Wix no longer allows for most native high-risk friendly integrations.
Below we discuss some of the features of WIX, some tips we have learned along the way, and cover the best way of accepting credit cards within Wix in detail.
Wix is affordable and works just fine for FFL e-commerce
Wix is a useful, stable, and inexpensive platform for anyone trying to keep costs down and efficiency up. When set up properly, Wix also happens to be compatible with two of our preferred high-risk payment gateways: Authorize.Net and NMI. The integration is not native though, you must "swap out the cart" too. More on that below.
When correctly set up with high-risk processing, a properly configured Authorize.Net or NMI account makes Wix an excellent option for high-risk e-commerce ventures like online FFL businesses.
That said, if you're about to launch your Wix FFL e-commerce store, you will need to use a different method than what was previously recommended. Previously, you could connect Authorize.Net directly with a Wix store. These days, however, you will need to use a different route.
Our recommended method is to use Foxy.io to integrate Authorize.Net with your Wix FFL site. Foxy makes it extremely user-friendly and straightforward to add Authorize.Net and process payments seamlessly on your Wix site.
We have plenty of experience, we can help you easily connect your high-risk Wix site with NMI or Authorize.Net and shooting sport friendly processing.
Wix comes packed with many features that would benefit any business. Some features are relatively standard: mobile friendly themes, blogs and media libraries, SEO options, and custom domains.
What isn't so standard is an advanced coding function that allows you to build plugins or otherwise improve your web-store overall. Another great function is the easy editing and adjustable themes; while it's not the most customizable web platform out there, it does have a considerable amount of customization features.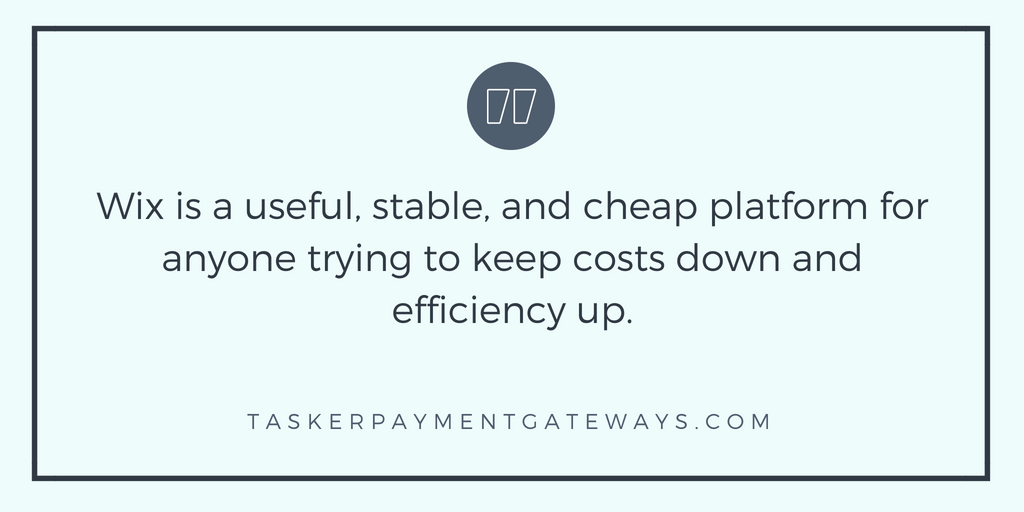 Online FFL sales on Wix – do it right
There are many aspects to keep in mind when running an online FFL dealership. What's nice about Wix is that if you need a feature that isn't already included, you can probably find or even make a plug-in (or hire someone to code one for you), to add extra functionalities to your e-commerce site.
Wix isn't about a lot of bells and whistles; it's more of a straightforward approach to getting your content or products online and making an attractive website that performs quickly. This is why most of the tools are what you'd expect from a free, or almost free, versatile platform. Choosing Wix also makes for a fast and smooth setup.
A significant part of the puzzle for online FFL dealers is to have a compatible payment gateway, like Authorize.Net, for charging credit cards.
The payment gateway is only half of the puzzle
We will also need to recommend a 2A friendly merchant account to connect to your payment gateway. After all, a merchant account is where the payment gateway sends transactions. You can read more about this on our home page, our NMI page, or our Authorize.Net tab.
High-risk merchant accounts for FFL dealers
As an A+ rated, BBB accredited business that has been working with FFLs since 2002, one mistake we see many new "high-risk" e-commerce businesses make is to sign up for services like Paypal or Stripe. The problem is that you, as a high-risk business, can create an account with these services, even though they don't accept high-risk business types.
Common payment gateway solutions, like PayPal or Stripe, aren't suitable for selling high-risk items like FFL, e-cigs, cigars, or pipes and glassware. What most people don't know is that these accounts don't have their underwriting or "due diligence" finished until after you are approved.
Once the underwriting and subsequent risk review are finished, it usually doesn't take long for Stripe or PayPal to discover that "high-risk" products are being sold. Subsequently, they will freeze your account, not only tying up any money in it but also halting your ability to sell products.
Choose the correct 2A friendly payment gateway
Instead of finding yourself in such an impossible situation, we recommend that you go through the proper process of opening up a high-risk merchant account. Our dedicated agents will work to make the process as fast and easy as possible.
Proper 2A merchant accounts and payment gateways are explicitly set up for the business that opens them. Contact us anytime for a fast, friendly FFL merchant account recommendation. We have extensive experience and specialize in assisting businesses by pairing them with the right payment gateway – and recommending a merchant account that appreciates FFL dealers and what you do.
Additionally, we can help guide you step by step through the payment gateway setup process, ensuring that you're connected and ready to sell. We do this at no cost or obligation to you. We are compensated by the FFL friendly providers in exchange for bringing them quality clients, not by you.
FFL e-commerce tips
We have helped many online FFL businesses get their merchant accounts and payment gateways in order. However, before you start, it's important to check the legal considerations of opening such a shop in your area and, of course, make sure you obey federal law.
We recommend seeking advice from a qualified attorney to ensure you follow all applicable laws and regulations.
Streamline the essential checks
You perform a valuable service. The federal background check system entirely depends on you and your fellow FFLs. But, having a standardized and affordable way to get your products to your customers is essential. Even before you ship your product, you need to check certain things.
First, perform the buyer's background check. Second, verify the FFL dealer you're sending the products to. After you complete these checks, you can ship your products to the buyer's chosen FFL dealer. We recommend reading up on FFL and Wix message boards and contacting your providers' support teams for ways to simplify and streamline these required steps.
Mitigate shipping fraud
Unfortunately, some items, like non-FFL accessories and firearms themselves have a higher rate of in-transit shipping theft. Therefore, we advise you to take special precautions when preparing and labeling these items. One way to reduce shipping fraud is to have minimal markings on the package, including branding.
Another method is to use boxes that are disproportionate in size. While your products might comfortably fit in a small box, it's not something we advise that you do. You could also use a box from another company, and communicate that to the receiving FFL. After all, shipping fraud can be costly for any small business and a stolen firearm is a terrible event to be a part of.
Start on the right foot
If you need help starting your online FFL store, we can help you find and set up the merchant accounts and payment gateways you need. Contact us today by giving us a call or using our contact form. We're here to help your business succeed!