House moves to reduce FDA burden on vape and premium cigar merchants
Although our specialty lies in helping online merchants with their payment gateways and high-risk merchant account options, we are often asked for our take on bigger issues that affect our clients. We can easily help online vape, e-juice, and premium cigar merchants with appropriate payment gateways, recommend merchant accounts, and also offer our opinions on current trends or regulations that affect these businesses. For example, issues such as pending FDA regulations can affect both of these very different merchant types dramatically. Because of this, we are especially in tune with the news as it relates to the FDA and Congress. At the moment, there seems to be good news for both industries coming from Congress. This is especially true of House of Representatives Appropriations Committee as it relates to the proposed regulatory burdens placed on these two regulated industries.
On the whole, the news coming from Congress seems to be especially good as it relates to the proposed regulatory burdens placed on regulated online industries such as vape and cigar. This is especially true when it comes to regulations proposed or enacted by the House of Representatives Appropriations Committee.
Electronic cigarette FDA grandfathering proposed for products currently on the market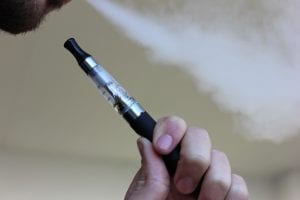 The United States House of Representatives Appropriations Committee recently voted on a part of the 2018 agriculture appropriations bill that particularly affects vape retailers. This component of the bill eliminates the requirement that vape products put on the market after 2007 be forced to go through the expensive and difficult FDA approval process. Republicans and some Democrats voted down committee members who attempted to block the loosening on vape regulations. Although some Democrats voted against this attempt, the vote was mainly split along party lines. Diverging from his party stance, Rep. Sanford Bishop, (Democrat-Georgia) was a co-sponsor of the proposal and stated: "e-vapor products are 95 percent less harmful than combustible cigarettes." You can read more about this story in this great piece by the Convenience Store News website.
What does this FDA move mean for the vape market
This policy move gives the e-cigarette and vape market breathing room, and time to mature as an industry. It follows what has happened in England where the Royal College of Physicians advised the UK government that it is "in the interest of the public to promote the use of e-cigarettes…as widely as possible as a substitute to smoking". This regulatory move will enable vape merchants room to sell new products without having to jump through hoops that are as inhibiting or overly complicated as initially feared.
Will premium cigars be spared from FDA regulations by the House?
In addition to loosening regulations against vape e-commerce, the House Committee on Appropriation is also making changes to legislation that will affect premium cigar sellers. Certain language within the agriculture funding bill would dramatically loosen proposed FDA restrictions on premium cigar sales.
The CRA (Cigar Rights of America), an industry trade group, released a statement that in part read "Congress continues to recognize the unique differences between premium cigars, and this language is a symbol that any effort by FDA to regulate them would run contrary to the intent of Congress".
What does the FDA regulation mean for online vape and premium cigar merchants?
With loosening regulations on two high-risk associated industries, it is clear there is room for opportunities and growth. These changes will likely encourage businesses and entrepreneurs who want to enter the high-risk online vape or premium cigar market.
While vape and more traditional tobacco sales alike are growing industries, any online merchant wishing to sell these products needs to be aware of the relevant regulations and restrictions imposed by the government. Since these laws and regulations are often changing, it's important to do your research and be apprised of your legal obligations when selling these products online. Although we cannot offer legal advice, we will be able to assist you in maneuvering the card processing payment gateways available for your online vape and premium cigar business. Of course, should you need it, we are happy to recommend and connect you with industry relevant lawyers based on customer recommendations, and we hope that this information offers a good starting point for you and your business.
If you are a vape or cigar merchant looking for payment gateway or no reserve merchant account recommendation, feel free contact us