High-risk websites and the holidays: 4 marketing tips –
It's already late October. The holidays are around the corner! Honestly, if you haven't started at least considering preparing for the holiday e-commerce season you're behind the ball a little, but it is not too late!
E-commerce has taken more and more of the overall holiday shopping sales year after year, and our payment gateway clients selling high-risk products like vape or tactical items are no exception. We combed through some recent articles and blogs to find the best tips that pertain to high-risk e-commerce merchants like ourselves. So get ready for our top four tips for high-risk e-commerce professionals.
1. Boost your email marketing efforts
Many of our high-risk clients have a lot of regulations and restrictions that prevent them from taking advantage of conventional marketing tactics. Fortunately, email marketing is one place where you can make up for lost sales. For many online or brick and mortar shoppers, email coupons and savings are easy to ignore, for most of the year that is. The holidays are one of the few times when shoppers actually search through their emails looking for Black Friday or Cyber Monday deals in hopes to find the right gift for a loved one (or an excellent gift for themselves).
This time of year, there is an above average interest in signing up for email marketing lists or seeking out any way to save money on holiday spending. As high-risk e-commerce merchants, you know that email marketing is one of the best methods of creating sales and return customers because they are often people who are already interested in your products, giving you a warm lead.
Make your mailing list subscription easier to see and find, maybe even have a real incentive to join, like a freebie. Make sure it's obviously for holiday savings to really entice customers to join. Think about having unique holiday themes and templates for your seasonal e-newsletters and marketing emails.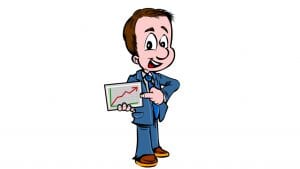 2. Make a deal that enthusiasts can't refuse
Cigar businesses that sell online know that their smokers like variety packs. The holidays are a great time to upsell any customer to either a larger bundle of the same products or try out a new product package with more variety. Take a look at your natural selling products and make a great deal or two that will make your customers feel silly to say no to, then once you have them creating a cart, you can draw them in with other seasonal deals, with more profit margin in it for you.
FFL dealers know how essential and frustrating it can be to ship and receive packages in a quick and timely manner. We've mentioned before how it often is helpful to blend some of your shipping cost into the product so you can offer free base level shipping. Now for the holidays, it might even be wise to bump that up to making some deal on faster 2-day shipping. This might mean being more attentive than usual, but hopefully, you'll be busy enough to make it worthwhile. Quicker and cheaper shipping can say a lot to a customer, especially before the holidays when last-minute shoppers place orders days before the holidays.
3. Use your landing page to increase urgency and help customers find products quickly
It goes without saying that navigating a website should be relatively simple and straightforward. Otherwise, you risk irritating your customer and losing them to another web-store. For Black Friday, Cyber Monday, and the holidays, in general, it is even more critical. The stress on the average consumer is much higher than usual, meaning anxiety can increase more easily than normal, especially when dealing with technology. Take some of that stress down by making an easy navigation and search area on your landing page, giving your customers a direct path to the products they want (and the products you want to showcase).
Take advantage of the heightened emotions the holidays cause by creating a sense of urgency for the products. Use tools like inventory counters on items that are in short supply to give the customer a sense of how many products are left to purchase. If availability is truly limited, that can add to the importance of buying it sooner than later.
4. Prepare your website for an abundance of traffic and shopping
The last thing you want in the middle of Black Friday or Cyber Monday is your site getting overloaded with traffic and bouncing people off of the server. Make sure your website is ready for the load your expecting and capable of running many transactions simultaneously. Check your inventory for items that you don't carry anymore or are out of stock and remove them. Take out or compress big high-res photos and videos that slow load time, if possible link them to other sites like YouTube or Vimeo so your server doesn't have to bear the burden. If you are a newer e-commerce merchant, you should make sure your payment gateway and merchant account are set up, ready to go, and capable of handling a high volume of shoppers. Make sure to back up your website after you make any changes, and be ready in case of any unfortunate occurrences take place.
There are many things you can do to prepare and increase your potential revenue for this holiday season, but using these tips as a base, you should be able to get ready for it quickly! Better hurry!
Need help with a high-risk payment gateway in time for the holidays? Contact us and we will help out right away!